Bio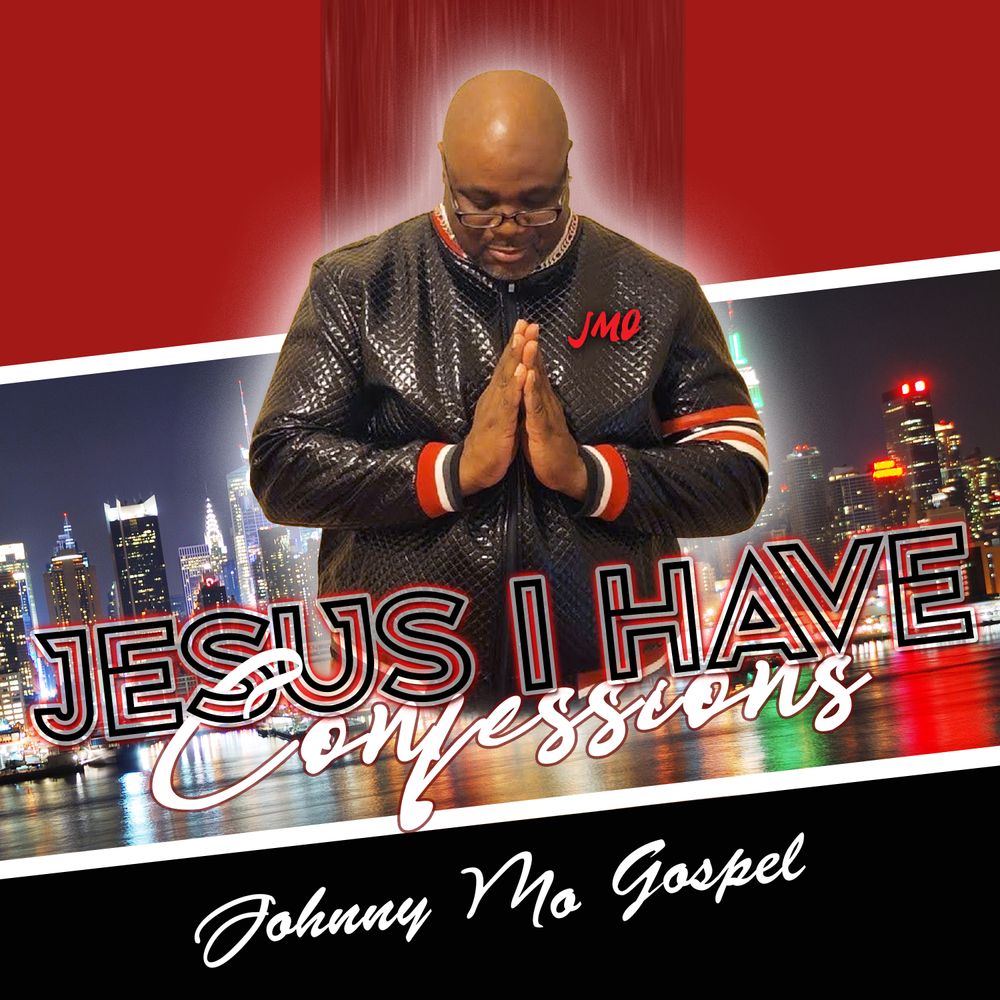 JOHNNY MO GOSPEL IS BACK BIGGER THAN EVER
THE JOURNEY CONTINUES WITH JOHNNY MO GOSPEL
Armed with an infectious voice that easily glides from baritone to falsetto tenor, Johnny Mo sings soulful originals that give praise to our Lord and Savior. Johnny Mo ministers through words of encouragement and peace that God places on his heart.
In October 2002, Johnny Mo came to a conclusion in his life that he was going to adhere to the true calling in his life, which is to sing Gospel. Thus starts the journey of Johnny Mo's Gospel Music Ministry. He has rededicated his life to Jesus Christ, his Lord and Personal Saviour,  setting out to do his will for the Kingdom and God's Glory. Johnny Mo has appeared on radio and cable TV ministries to include the syndicated Bobby Jones New Gospel Artist show case, Bobby Hurd Show, One Step of Faith, Broken Pieces, Under The Light, and Artist In The Spotlight to name a few. An effectual door was opened to Johnny Mo as a musical guest at The Great Gathering of Men convention held at the Macon Centraplex, Macon, GA. "A Prayin Wife" is a true testament of the previous tribulation in Johnny Mo's marriage. "A Great Man" was written from a sermon given by TD Jakes at MANPOWER 2002 -- Johnny Mo structured his life after this sermon and wrote this song about the steps of change. His video to the song "A Great Man" aired on BET Video Gospel in 2005. "He's Coming Back" depth was captured by a passage of Matthew 25.
In the week of Oct. 15, 2003, Johnny Mo's first CD release "A New Direction" debuted #1 NEW Gospel Release on Billboard Chart and was awarded the Billboard distinction as "HOT SHOT DEBUT". Praises are going up and blessings are flowing as Johnny Mo earnestly ministers and lifts the Lord up in song with the release of his CD entitled "A New Direction".
His latest Maxi Single titled "I Don't See Nothing Wrong with Living for Jesus Christ" was released in April, 2011 and debuted on Sunday April 3rd, 2011 on the Twanda Black Good News Gospel Radio Show on KISS 104.1 FM in Atlanta, GA.
The journey continues with his release entitled 'JESUS I HAVE CONFESSIONS'
14 Songs of inspiration, redemption, forgiveness and truth telling.
Johnny Mo Gospel is back on the scene,  as he continues to minister in song about the body of Christ.
That's what so different about Johnny Mo Gospel. He 's not always singing about going to heaven, when Christians are facing a lot of challenges here on earth. He needs your support, so please  purchase the project. Get your downloads and  sow into his music ministry financially. Also,  share his music with your family and friends. Encourage them to sow into Johnny Mo Gospel music ministry, as well.
 Amen. Stay blessed and safe out there. Thank you so much for all of your support.